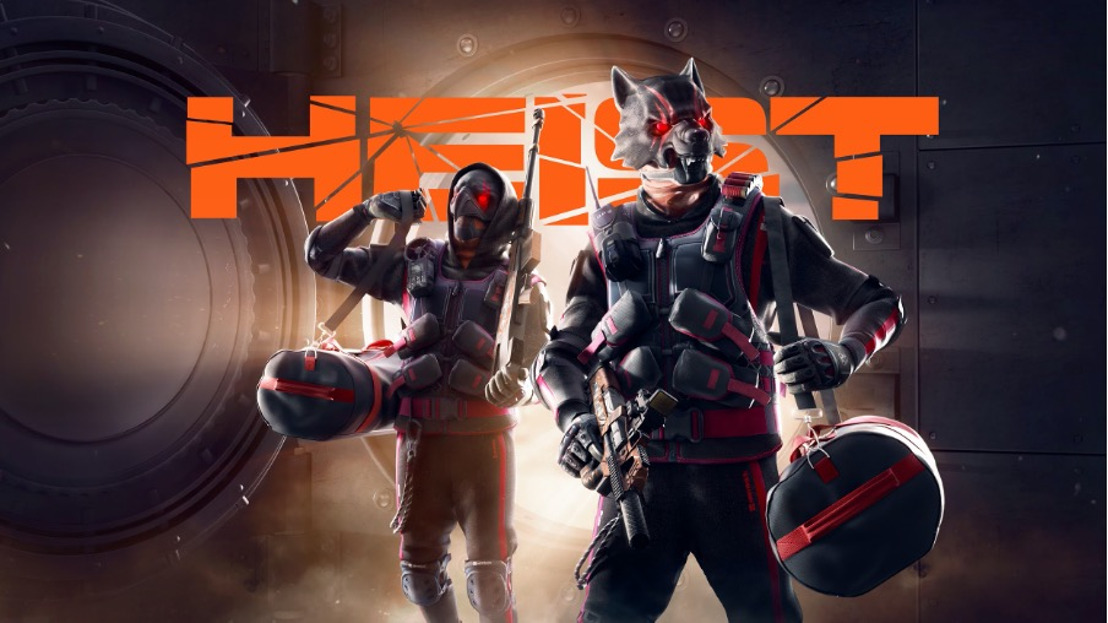 Clock is ticking: new Heist season is out in Warface on PC
Featuring a new special PvE mission, new PvP map, brand new gear set and weapons
Wednesday, March 24, 2021 — MY.GAMES and Warface team are glad to announce the release of the new 'Heist' season in Warface on PC. Heist features a special co-op PvE mission under the same code name, a new PvP map, brand-new series of weapons, new enemies, a unique pack set of rewards, and technical enhancements. The new season is available now on PC as a free update, with versions for PS4, Xbox One, and Nintendo Switch coming soon.
The season will bring a new namesake special PvE mission Heist, where players will take on the role of mercenaries, out to rob Blackwood's vault. Heist is a mission for the team of two, who with the help of new cable mechanics will move along the bank building, open three storage facilities with increasing levels of difficulty, while simultaneously fighting the police and special forces and immerse themselves in the atmosphere of a dynamic action-packed thriller.
Heist season features:
​New Enemies. This time players will deal with the Police and Special Forces as the main enemies on their way to Blackwood's vault.
New Weapons. Welcome 'The Big Score' series of weapons with gold inlays, which symbolize the bank's wealth and will appeal to those who like to shoot from eye-catching weapons. The series has 6 main models including a new weapon - a sniper rifle M4 Marksman Custom, that has increased damage and better rate of fire offset.
New Achievements. A new themed pack set of rewards in the style of the special operation Heist includes different unique marks, badges and stripes.
New Equipment. The season introduces a new themed "Shapeshifter" gear set, consisting of 4 different helmets and vests, as well as a pair of gloves and boots. Shapeshifter gear is a special equipment for hired robbers, that provides the best direct armour protection from bullets in shootouts with the police.
New map for PvP multiplayer: The Blitz mode now includes a brand-new "Heist" map which is inspired by the namesake special operation and is designed as an elite two-level bank located in a skyscraper.
To learn more about the season, as well as the latest news regarding the game, head over to the season's website.